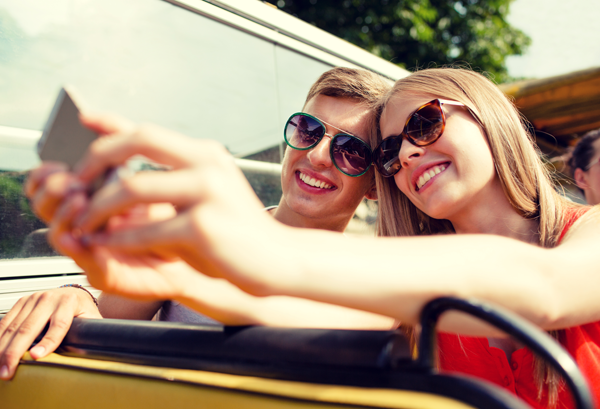 Everyone wants to have a picture-perfect smile. The problem is knowing if and when you need to go to an orthodontist to help you achieve your goal. Orthodontists can treat an array of issues relating to teeth including gaps, underbite, overbite, crossbite, and more. Dr. Maurice Firouz and the team at Firouz Orthodontics are the professionals in Westwood CA to consult for orthodontic treatment and to help you achieve a straight and healthy smile.
Orthodontist Westwood CA
To help you get straight teeth and a healthy mouth, here are some tips from Dr. Maurice Firouz for knowing if and when you need an orthodontist in Westwood CA.
Malocclusion
Misalignment of teeth can come in many shapes and forms including gaping teeth, misaligned jaws, overcrowding, and more. Other than your teeth not being "ready for their closeup," these issues could also be causing more serious health problems. Misaligned teeth affect your overall oral hygiene and health by making regular brushing and flossing more difficult. They also may be causing tooth decay or gum disease.
Pain
Many times, painful orthodontic issues can be fixed by your orthodontist by using traditional metal braces, Invisalign aligners, a retainer, or some other orthodontic technique. If you are an orthodontic patient, or if you are a candidate for treatment, and you are experiencing pain of any degree, Dr. Maurice Firouz says that you should see an orthodontist as soon as possible so the problem can be addressed and your pain can be relieved.
Schedule an Assessment
Say you just want to check out how healthy your teeth and mouth are. It is never too soon or too late to visit Dr. Maurice Firouz and assess how your teeth are growing in or have grown in, if orthodontics is something to consider now or in the future, or if any other serious orthodontic problems might benefit from an early intervention.
Firouz Orthodontics offers patients in Westwood CA:
•Metal Braces
•Clear Braces
•Invisalign
•Invisalign Teen
DR. MAURICE FIROUZ AND THE TEAM AT FIROUZ ORTHODONTICS ARE EXPERTS IN ORTHODONTICS. IF YOU HAVE ANY QUESTIONS PERTAINING TO INVISALIGN, INVISALIGN TEEN, BRACES AND CLEAR BRACES IN WEST WOOD CA, HOLMBY HILLS CA, LOS ANGELES CA, 90025 ZIP CODE AREA, LOS ANGELES COUNTY CA, WEST LA AND BRENTWOOD CA OR WOULD LIKE TO SCHEDULE A COMPLIMENTARY CONSULTATION WITH DR. MAURICE FIROUZ CONTACT FIROUZ ORTHODONTICS AT: (310) 447-5790