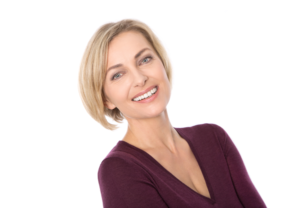 When you conduct a web search for "Invisalign near me," you are bombarded with options. It might make you want to refine your search a bit. Simply looking for "Invisalign near me" isn't enough. Instead, you need to find an Invisalign provider who offers the highest level of orthodontic care possible.
That means instead of asking, "Who offers Invisalign near me," you need to ask, "Who is the best Invisalign provider I can find?" You can answer that question by looking for certain qualities.
Offers Invisalign Teen and Invisalign Adult
When you find yourself asking, "Who offers Invisalign near me," you need to go a step further and ask who offers Invisalign Teen and Invisalign for adults. The best providers work with both teens and adults and understand how to get results for all patients. That means don't just ask, "Where can I find Invisalign near me?" Ask "Where can I find someone who works with all age groups?"
Corrects Various Issues
When you do a Google search for "Invisalign near me," you have a specific problem in mind. You need to correct overcrowding, or maybe you have large gaps between your teeth. You might even have a crossbite, overbite, or underbite. The top Invisalign providers know how to work with each of these issues and achieve the desired results. That means you can't just ask, "Where can I go for Invisalign near me?" You need to find someone who treats various issues.
Offers Financing Options
You can't help but think about financing when searching for "Invisalign near me." After all, you have to pay for treatment, and you need to choose a provider who makes sense financially. Along with dental PPOs, you can find providers who also offer third-party financing options. You can pre-apply for credit, so you'll know what to expect before you get Invisalign.
How Can I Schedule an Appointment for Invisalign Near Me?
Dr. Firouz and the team at Firouz Orthodontics are experts in Invisalign. We are happy to answer any questions pertaining to Invisalign, Invisalign Teen, braces, and clear braces in West LA, LA, 90025, Brentwood, LA, 90049, and the surrounding areas. If you would like to schedule a complimentary consultation with Dr. Firouz, please contact Firouz Orthodontics at (310) 447-5790 or visit https://www.firouzorthodontics.com/.
Tags: braces, braces for adults, clear braces, invisalign, Invisalign for adults, Invisalign near me, Invisalign near me Brentwood, Invisalign near me Los Angeles County, Invisalign near me West LA, invisalign teen, orthodontist