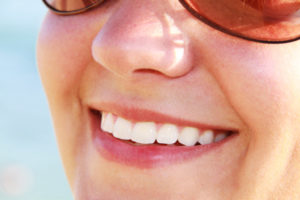 You're ready to get straight teeth, so you've been asking people, "Where can I get a free Invisalign consultation near me?" At the same time, you're wondering exactly what to expect with your consultation. Check out what you can expect when you go in for your free Invisalign consultation. Then, you'll be ready to take the next step toward straight teeth.
Free Invisalign Consultation Near Me + Evaluation
When you ask people, "Where Can I find Invisalign Near me with a FREE Consultation?" you are likely thinking about the evaluation. This is the first part of the consultation. The provider will evaluate your teeth to determine the best method of treatment. During the evaluation, your orthodontist will look for such problems as overcrowding and underbites.
Getting Your Records
During your search for "free Invisalign consultation near me," you probably only expected the basics, but you'll get so much more. Your orthodontist will also take X-rays, so he or she can take a closer look at your teeth. In addition, the orthodontist will take photos and get impressions, so you can move forward with your treatment. You probably didn't expect all this when searching the web for "Invisalign near me."
Treatment Plan
You've been asking, "Where can I find a free Invisalign consultation near me?" so you can get started with treatment. You'll be excited to know that your orthodontist will actually create a treatment plan specifically for you during your free consultation. He or she will discuss everything related to your treatment, including how long you will have to wear your clear aligners.
Invisalign Near Me – West L.A.
Dr. Firouz and the team at Firouz Orthodontics are experts in Invisalign. We are happy to answer any questions pertaining to Invisalign, Invisalign Teen, braces, and clear braces in West LA 90025, Brentwood, and the surrounding areas. If you would like to schedule a complimentary consultation with Dr. Firouz, please contact Firouz Orthodontics at 310-447-5790 or visit https://www.firouzorthodontics.com.
Tags: braces, braces for adults, clear braces, free Invisalign consultation near me, free Invisalign consultation near me Brentwood, free Invisalign consultation near me Los Angeles County, free Invisalign consultation near me West Los Angeles, invisalign, Invisalign for adults, invisalign teen, orthodontist