Affordable Orthodontic Treatment
At Firouz Orthodontics, our team is dedicated to providing affordable orthodontic treatment. As a leading Brentwood orthodontist, Dr. Firouz specializes in treating patients of all ages with Invisalign and Invisalign Teen in West LA. 
The cost of Invisalign and Invisalign Teen varies for each patient on a case-by-case basis. At Firouz Orthodontics, we understand that no two patients have identical needs. Therefore, no treatment plans are ever exactly the same. The average cost of Invisalign is usually based on personal treatment factors such as the doctor's experience, the geographic location, and the severity of issues. The cost of Invisalign in Brentwood may be cheaper than other parts of  Los Angeles County CA such as higher income areas.
Average Cost of Invisalign with Insurance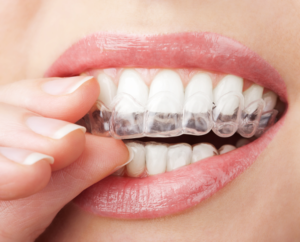 At Firouz Orthodontics, we are dedicated to providing the highest quality care and affordable costs to our patients. As a result, we accept a list of insurance plans as well as credit card providers. If your insurance plan includes orthodontic treatment, you may be eligible to receive reduced out-of-pocket costs. Contact Firouz Orthodontics to schedule a complimentary consultation.
Making Invisalign More Affordable
Every Invisalign treatment should begin with a FREE evaluation. During this visit, Dr. Firouz takes the opportunity to discuss treatment needs, goals, and available treatment options. Our helpful orthodontic team reviews your available payment methods – such as financing, which breaks down the total cost of treatment into smaller payments. In addition, we also offer special discounts to patients who pay for treatment in full as well as patients who have multiple family members receiving orthodontic treatment.
Affordable Invisalign in Brentwood, CA For You!
Dr. Firouz and our team at Firouz Orthodontics are the industries leading professionals when it comes to orthodontic treatment. We are here to answer any questions you may have involving Invisalign or the Invisalign price in Brentwood CA, West LA, and the surrounding areas of Los Angeles County CA. Contact Firouz Orthodontics to arrange a FREE consultation today. Call now (310) 447-5790.
Tags: average cost of invisalign, Invisalign Brentwood CA, Invisalign Los Angeles County CA, Invisalign West LA